Online booking
Allow patients to book and pay online. Add one line of code to your website and your entire online booking system, from appointment selection to email reminders, is ready to go.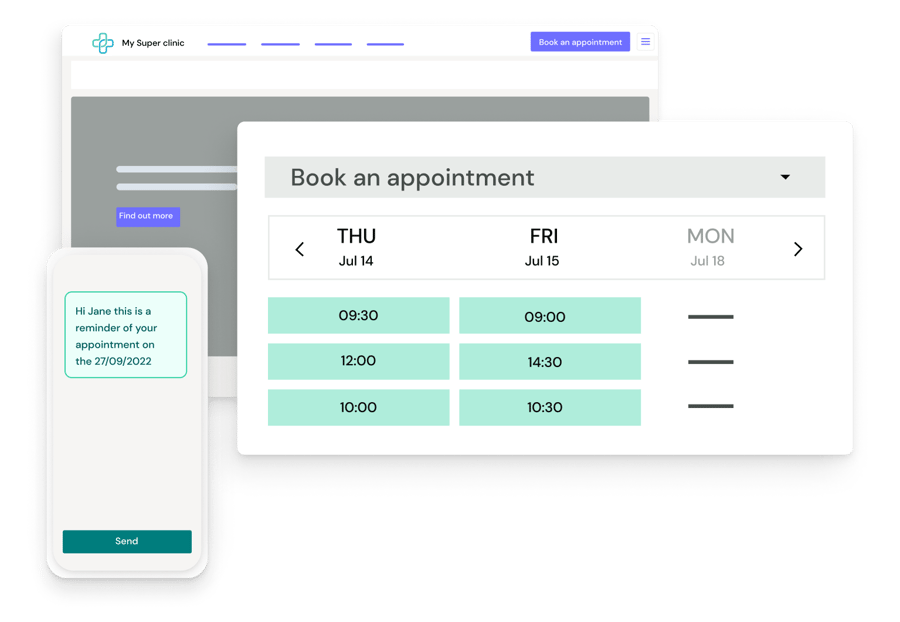 Appointment management
Manage appointments, down to room levels. Manage booking enquiries, easily rebook patients and track your patients' journey. Confirmation emails and SMS reminders are automatically triggered with new bookings or changes in appointments.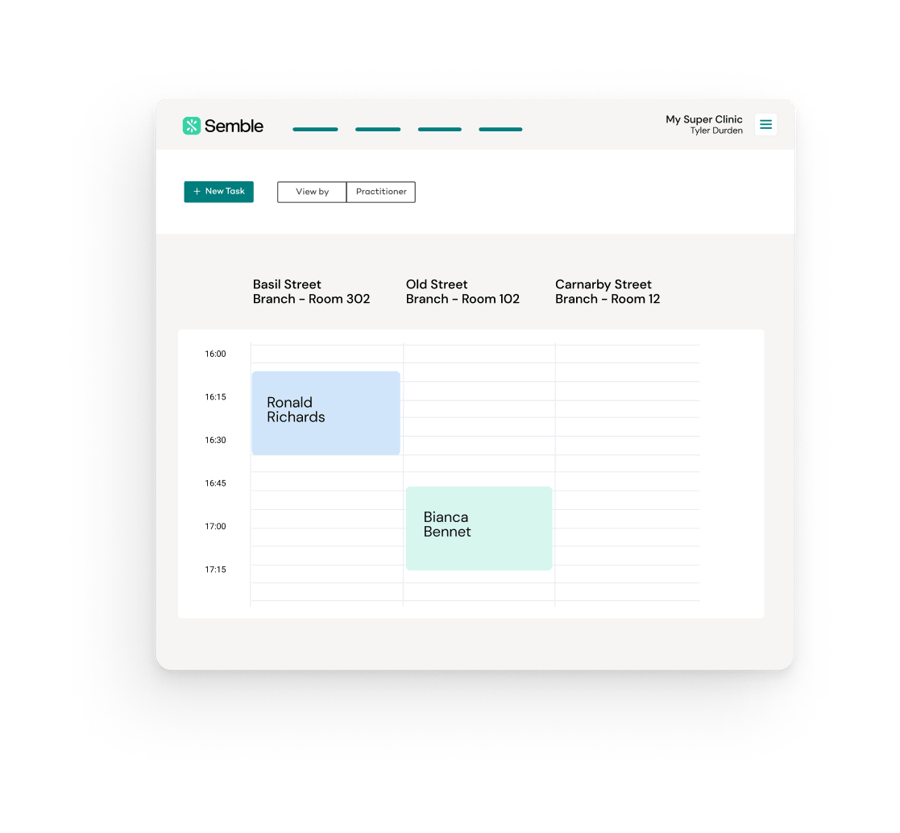 Questionnaires
Say goodbye to typing up handwritten, sometimes hard to read, questionnaires. Design multiple questionnaires depending on appointment types and allow your patients to fill them in online. These forms will automatically pre-populate patient files.